Optimizing Exposure to the Sub-Valvular Anatomy: Prof. Bouchot Heart Valve Retractor

Easy, Quick & Stable Access to the Sub-Valvular Anatomy
Delacroix-Chevalier is a global market leader in precision-quality surgical retraction and instrumentation designed in collaboration with key opinion leaders from around the world.
Delacroix-Chevalier research and development team worked with Professor Bouchot, CHU Dijon, to design a heart valve retractor to optimize access to the sub-valvular anatomy. The end result is the Prof. Bouchot Heart Valve Retractor which facilitates immediate and self-retained exposure to the ventricle. The reposable device has ultra-thin flex wall technology that creates a small footprint for ease of use, insertion and removal. Watch the video below to see it in action.
The Prof. Bouchot Heart Valve Retractor is just one example of the leading-edge products from Delacroix-Chevalier that empowers cardiovascular and thoracic surgeons to deliver superior results in both open and minimally invasive approaches.
To learn more or request an evaluation of the Prof. Bouchot Heart Valve Retractor, or other products from Delacroix-Chevalier, email us or call 888-891-1200.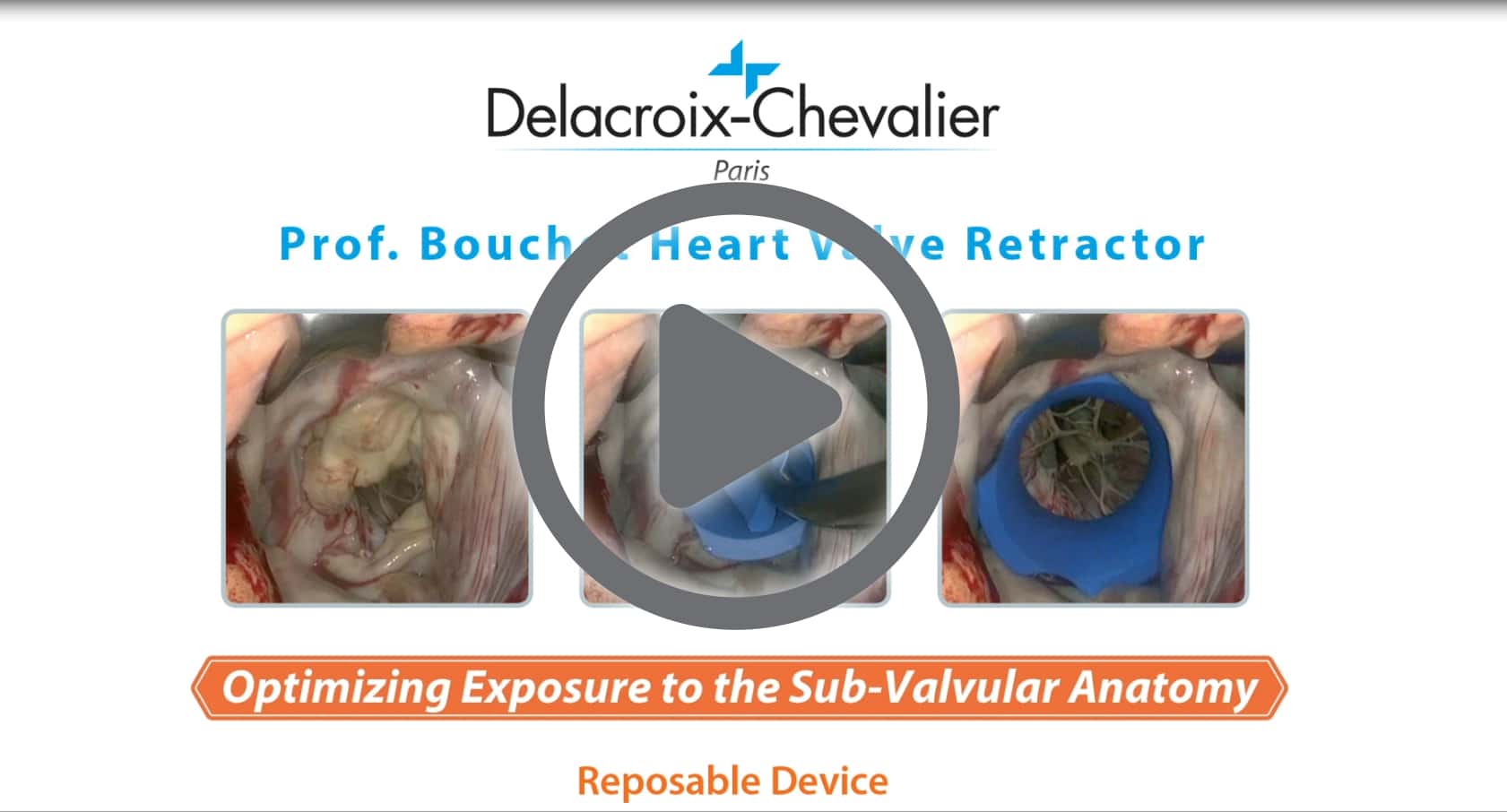 MED Alliance Solutions is an ISO 13485 certified medical device distributor and has been dedicated to meeting the needs of our clinical customers and manufacturing partners since 2007. We specialize in the sales, marketing, importation, logistics and distribution of innovative, high-quality and cost-effective cardiovascular and cardiothoracic medical devices on a national basis.
Please follow us on LinkedIn, Facebook and Twitter for product updates!

Schedule Your Evaluation Now
Complete the form below and someone from our team will be in touch!