MED Alliance to Represent Alliant Healthcare During the 2019 HealthTrust University Conference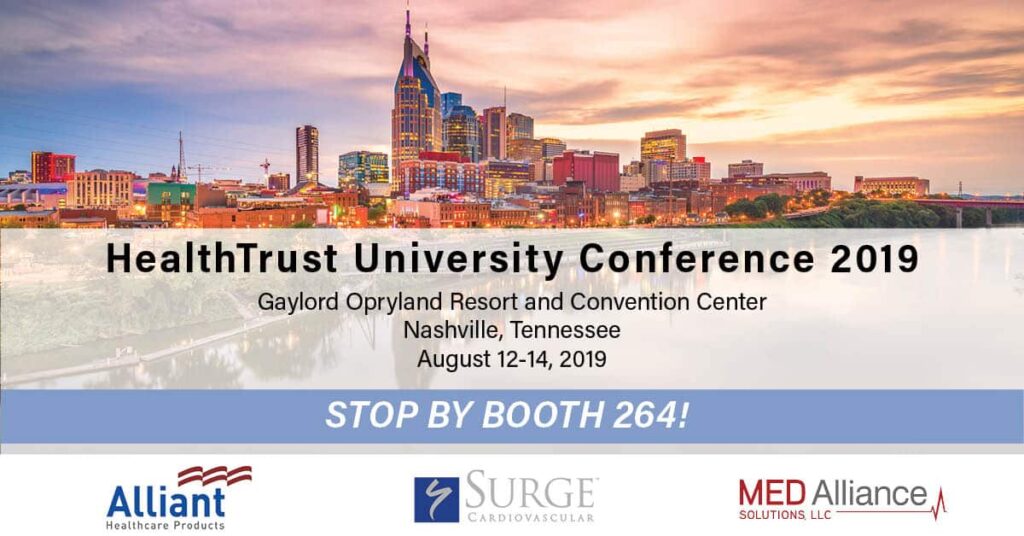 MED Alliance Solutions, in partnership with Alliant Healthcare, will showcase Surge Cardiovascular Perfusion Cannulae products at booth 264 during the 2019 HealthTrust University Conference in Nashville, Tennessee from August 12-14.
MED Alliance Solutions and our manufacturing partners are committed to providing effective solutions for cardiothoracic surgeons. We look forward to meeting the members of HealthTrust and building new relationships based on the benefits our devices allow.
Stop by booth 264 to learn more. If you are unable to attend HealthTrust University 2019 and wish to learn more about these or other cardiothoracic surgical medical devices sold and distributed through MED Alliance, please contact 888-891-1200 or email us to be connected to the appropriate representative.