MED Alliance to Exhibit Portfolio at the 2023 Michigan Society of Thoracic and Cardiovascular Surgeons
MED Alliance Solutions is excited to announce its attendance and exhibition at the 2023 Michigan Society of Thoracic and Cardiovascular Surgeons at the Sheraton Grand Rapids Airport in Grand Rapids, MI from August 3-6, 2023. Cardiothoracic surgeons will attend to learn about the latest innovations in techniques and cardiothoracic surgery devices.
MED Alliance Solutions Sales Representative Scott Parker will display a wide portfolio of innovative cardiothoracic devices from manufacturers Surge Cardiovascular, Delacroix-Chevalier, Redax, and Chase Medical. Stop by to discover the clinical impact, quality, and cost savings our products offer.
Our cardiothoracic instruments are specially designed to enhance cardiothoracic surgery procedures and patient outcomes. Some notable products on display will include:

Disposable Cannula and CVOR Products
ALPINE Femoral Venous Cannulae

PEAK Left Heart Vent Cannulae

Extended Length Antegrade Cardioplegia Cannulae

BlowMister

Straight, Curved and Mini Suture Guides

High-Quality Instrumentation and Retraction
Retractors (Adams, Yan, Obadia, IMA)

Minimally Invasive Surgery instruments

Needle Holders

Dissecting Forceps

Wound Drain and Reservoir Solutions
Kardia Spiral Thoracic Catheters

Coaxial Thoracic Catheters

Silicone Thoracic Catheters

Silicone Reservoir Bulbs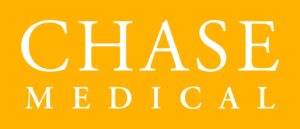 Beating Heart Technologies
Viper I Vacuum Stabilizers

Viper II Vacuum Stabilizers & Positioners

Tripod Mechanical Stabilizer

Intracoronary Shunts

Blower Mister
MED Alliance Solutions and our manufacturing partners are committed to providing progressive, clinically-effective solutions for cardiothoracic surgeons. We look forward to meeting the members of the Michigan Society of Thoracic and Cardiovascular Surgeons and showing attendees the unique benefits our devices allow.
If you are unable to attend MSTCVS 2023 and wish to learn more about these or other cardiothoracic surgical medical devices sold and distributed through MED Alliance, please contact 888-891-1200 or email us to be connected to the appropriate representative.
MED Alliance Solutions is an ISO 13485 certified medical device distributor and has been dedicated to meeting the needs of our clinical customers and manufacturing partners since 2007. We specialize in the sales, marketing, importation, logistics and distribution of innovative, high-quality and cost-effective cardiovascular and cardiothoracic medical devices on a national basis.
Please follow us on LinkedIn, Facebook and Twitter for product updates!