ALPINE Femoral Venous Cannulation Via Percutaneous Insertion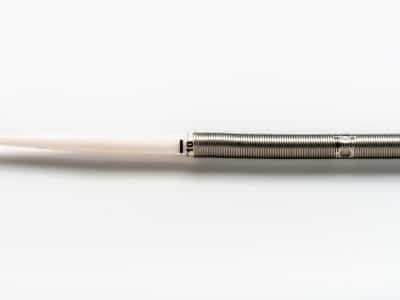 Minimally invasive valve surgery is a rapidly growing field that, in many situations, is outpacing open techniques. These minimally invasive approaches, in addition to re-do cardiac operations and ECMO, require femoral venous cannulation. The type of cannulae surgeons insert and the method in which they do it (cutdown versus percutaneous) can make all the difference in surgery success and patient ambulation time.
Studies show that there is a relatively low learning curve when it comes to percutaneous insertion, with statistically significant differences in the rate of complication. A study published by Oxford University Press Interactive CardioVascular and Thoracic Surgery finds that cutdown procedures result in a higher percentage of complications than percutaneous insertion[1]. Common complications following femoral cutdown cannulation include lymphatic fistulas, access site infection, hematomas, femoral stenosis, among others.
Benefits of Percutaneous Approaches
Percutaneous approaches generally have a lower rate of infection, faster patient ambulation, and higher rates of patient satisfaction. The cutdown approach comes with a variety of complications both during and after surgery and does not keep up with the trend of minimally invasive surgery.
The Interactive CardioVascular and Thoracic Surgery study also concludes that percutaneous groin cannulation for establishing cardiopulmonary bypass in minimally invasive valve surgery significantly reduces groin complications, operation time, and hospital stay[1].
The consensus is that percutaneous approaches are safer and more effective than cutdown approaches, and the MICS trend will require surgeons to continue to implement percutaneous solutions.
ALPINE Femoral Venous Cannula
While the benefits of percutaneous approaches are clear, it's still essential for cardiothoracic surgeons to choose a femoral cannula that can seamlessly perform during surgery to avoid potential complications. The ALPINE Femoral Venous Cannula by Surge Cardiovascular is ideal for percutaneous insertion during minimally invasive approaches, re-do cardiac operations and transplants.
Competitive femoral venous cannulae can have stiff introducer tips, short tapered sections, and stepped transitions from the introducer to the cannula, thus increasing the amount of force needed during insertion. These features can damage the guidewire and/or cause trauma to the patient's femoral vein.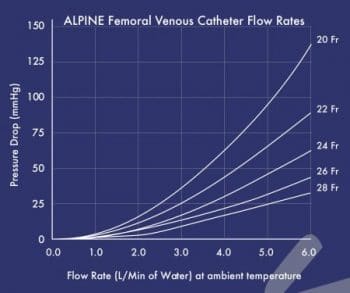 The ALPINE Femoral Venous Cannula offers enhanced benefits. The introducer on the ALPINE cannula has an elongated tip and an extended, tapered section. The tapered section enables a smooth dilation over a longer length while the elongated tip better tracks the guidewire during insertion into the femoral vein and navigation into the SVC.
In addition to improved percutaneous insertion, the ALPINE proves best-in-class venous drainage performance. Enhanced drainage is due to the twenty-eight drainage ports throughout the cannula, ranging from SVC to the femoral bifurcation. The ALPINE also features thin wall technology and comes in five different sizes (20-28Fr). The ElastEon composition boasts the durability of polyurethane and the flexibility and bio-stability of silicone.
Surge Cardiovascular designs, develops, manufactures, and markets numerous open-heart surgery products for surgeons across the world. Their products help enhance traditional cardiothoracic practices and aid in surgery success, offering benefits to both surgeons and patients alike.
MED Alliance Solutions is an ISO 13485 certified medical device distributor specializing in the importation, sales, marketing, logistics and distribution of cost-effective and innovative cardiac medical devices throughout the US.
To learn more about the ALPINE Femoral Venous Cannula or our many other products, call 888-891-1200 or email us to be connected to your local sales representative.
Please follow us on LinkedIn, Facebook and Twitter for product updates!
---
[1] Alexandros Moschovas, Paulo A. Amorim, Mariana Nold, Gloria Faerber, Mahmoud Diab, Tobias Buenger, Torsten Doenst; Percutaneous cannulation for cardiopulmonary bypass in minimally invasive surgery is associated with reduced groin complications, Interactive CardioVascular and Thoracic Surgery, Volume 25, Issue 3, 1 September 2017, Pages 377–383, https://doi.org/10.1093/icvts/ivx140