ALPINE Femoral Venous Cannula with Introducer
Percutaneous catheterization is one of the most common techniques used to gain access to the femoral vein. Vessel access often happens without complications but can be devastating if a tear or puncture occurs. The ALPINE Femoral Venous Cannula from Surge Cardiovascular is designed to help reduce the risk of femoral vein trauma.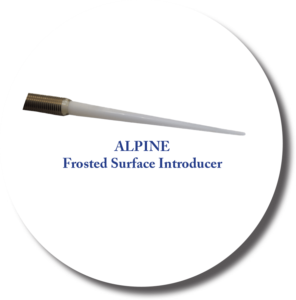 The ALPINE features a frosted surface introducer, which is the first part of the cannula assembly to enter the patient and track to the anatomy. The tip of the introducer is elongated and designed for improved percutaneous insertion.
Some competing femoral venous cannulae feature a short, or stiff tip, and may not follow a guidewire smoothly, which can result in femoral vein or vena cava trauma, right atrial trauma, or bending of the guidewire.
Poorly designed introducers can necessitate increased push-force due to resistance which can also cause damage to the vein or guidewire. If the introducer sticks in the cannula the procedure can be delayed, and cause an even riskier complication – the cannula needing to be removed.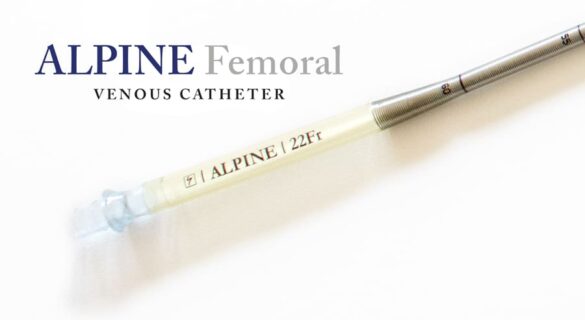 Surge Cardiovascular has truly designed the ALPINE with the physician in mind by including depth markings on the introducer to indicate proper advancement of the cannula and removal of the introducer. Without the depth markers, the surgeon does not have a visual indicator of the approximate location of the introducer tip relative to the inserted cannula and could damage tissue.
The ALPINE Femoral Venous Cannula offers a well-designed introducer that provides smooth insertion, smooth removal, and depth indication. The introducer has an elongated tip with a gradual taper, allowing tracking of the guidewire and reduced risk of wire kinking. The combined features of the ALPINE help support a reduced risk of femoral vein trauma and other complications during these already intricate procedures.
Reduce your risk and learn more about the ALPINE Femoral Venous Cannula, exclusively distributed by MED Alliance Solutions, LLC. Email us or call 888-891-1200 to be connected to a specialized representative.
MED Alliance Solutions is an ISO 13485 certified medical device distributor specializing in the importation, sales, marketing, logistics and distribution of cost-effective and innovative cardiac medical devices throughout the US.
Source: https://www.sciencedirect.com/science/article/pii/S0741521408006587