What Dr. Ottavio Alfieri and Team Learned from the Redax Kardia Spiral Evaluation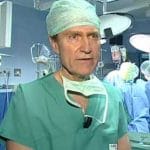 Dr. Ottavio Alfieri, photo credit: molisedoc.it
World-renowned Dr. Ottavio Alfieri and other cardiac surgeons from San Raffaele Hospital in Milan, Italy, evaluated the performance of the Redax Kardia Spiral in adult cardiac surgery patients. The 19Fr spiral drain was utilized and observed for ten months in 150 patients. The authors concluded that the Redax Kardia Spiral drain was safe and effective, allowing evacuation of substantial amounts of blood/fluid and was associated with minimal patient discomfort.
Patients included 96 males and 54 females with a mean age of 55. Surgeons used one retro-cardiac drain, one mediastinal drain, and pleural drains when needed. Drains were connected with a Y connector to a unitized cardiac drainage system, as the drains work by capillarity plus aspiration.
The spiral drains evacuated 456.6 ± 200 ml of fluid and were removed after a mean of two days. No cases of cardiac tamponade occurred, and no patients reported unusual drain-related pain.
The surgeons discussed how skin incisions were smaller than those of normal drains. Patients experienced less pain with the smaller drain and had greater freedom while sitting and walking. Redax explained this is due to the Kardia Spiral's soft silicone composition.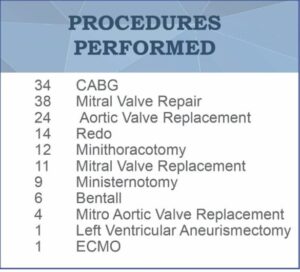 The team found that the Kardia Spiral's fluted design provided more effective distribution of suction and fluid over the entire drain, improved collateral drainage by providing alternate pathways, minimized aspiration of surrounding tissues and clot infiltration with spiral ducts. They believe the flexible design also allowed easy positioning with no risk of compression and damage to surrounding structures and prevented kinking.
The surgeons also mentioned that the cost of the spiral drain was comparable to the conventional chest tube because the more expensive curved drains were not needed.
The San Raffaele team of cardiac surgeons concluded that the Kardia Spiral proved to be safe and effective, allowing evacuation of large amounts of blood/fluid as well as air.
MED Alliance Solutions is the exclusive distributor of the Redax Kardia Spiral which enhances drainage surface area as much as 10 times compared to traditional drains due to its spiral fluted design. The catheter's unique high-flow transition maintains catheter patency and its soft silicone construction reduces patient pain and discomfort.
To learn more about the Kardia Spiral, please call 888-891-1200 or email us to be connected with a local representative.
To download the complete evaluation, click here.
MED Alliance Solutions is an ISO 13485 certified medical device distributor and has been dedicated to meeting the needs of our clinical customers and manufacturing partners since 2007. We specialize in the sales, marketing, importation, logistics and distribution of innovative, high-quality and cost-effective cardiovascular and cardiothoracic medical devices on a national basis.
Please follow us on LinkedIn, Facebook and Twitter for product updates!