New Product: Surge Cardiovascular Alpine Femoral Venous Catheter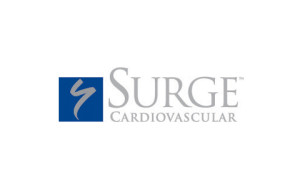 MED Alliance Solutions is excited to add another innovative device from Surge Cardiovascular to our portfolio of products. Surge Cardiovascular recently announced the launch of their Alpine Femoral Venous Catheter.
This high-performance catheter with introducer optimizes drainage and facilitates improved vascular access. Its design maintains flexibility, while protecting against collapsing and kinking. The Alpine's flow rates are equal to flow rates of other competitive products at a full French size smaller.
"We developed a 'Best-in-Class' Cannula to Introducer Transition in response to feedback we've heard in the industry," said Bob Taylor, Surge Cardiovascular Owner and CEO. "As part of our on-going effort to provide high quality, affordable alternatives for cardiothoracic surgeons, we are confident the Alpine Femoral Venous Catheter will meet our customer's clinical and economic needs," said Taylor.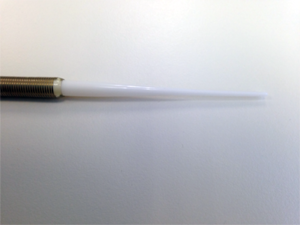 The Alpine's introducer (shown to the left) was specially designed with an elongated and tapered tip to improve percutaneous insertion. The introducer is radiopaque, smooth and flexible and can be customized based on physician preference.
Constructed of Elast-EonTM material, the cannula offers the durability of polyurethane and the flexibility and bio-stability of silicone.
Additionally, the Alpine offers depth indicators and 28 slotted drainage holes.
Surge Cardiovascular is an ISO 13485-certified Class II medical device manufacturer that designs, develops, manufactures and markets open heart surgical products for cardiothoracic surgeons and clinicians worldwide. Based in Michigan, Surge is a US, Service-Disabled Veteran-Owned Small Business.
MED Alliance Solutions is dedicated to partnering with manufacturers offering high-quality, cost-effective and innovative medical devices that improve patient care. We are delighted to add the Surge Cardiovascular Alpine Femoral Venous Catheter to our portfolio of cardiovascular medical devices.
For more information about the Alpine Femoral Venous Catheter, contact your local MED Alliance Solutions Sales Representative, call 888-891-1200 or email us.