Meeting Cardiovascular Surgeons' Needs for MiMVR Procedures
MED Alliance Solutions, a distributor of high-quality, cost-effective cardiac medical devices and instruments, offers a complete solution to the procedural approach to MiMVR through its partnerships with Surge Cardiovascular, Redax, Delacroix-Chevalier, and Peters Surgical.
Surge Cardiovascular
The ALPINE Femoral Venous Cannula is designed to optimize drainage and facilitate improved vascular access. With a wide range of sizes (20-28 French) and twenty-eight slotted drainage holes for greater flow rates, surgeons can choose the cannula size based on a patient's anatomy without losing drainage capability. The wire-wound baskets maintain high flow, even as the left atrium is retracted. The ALPINE boasts a best-in-class cannula to introducer transition and a tapered/elongated introducer tip designed for improved percutaneous insertion and precise guide wire tracking.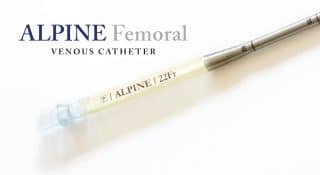 The Extended Length Vented Antegrade Cardioplegia Cannula enables aspiration into the secondary lumen directly outside the aortic wall to mitigate reinfusion of air emboli. The cannula features universal connection to cardioplegia lines, a vent line clamp for easy-on or off venting, and a dual-port tip for improved infusion and venting capability.
Finally, the Mini Suture Guide offers a low-profile and versatile placement proving better conformance to a smaller incision and patient anatomy.
Redax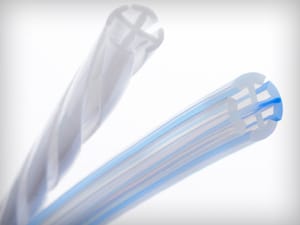 The Coaxial and Kardia Spiral thoracic catheters can be used in a right lateral thoracotomy, with the Coaxial placed apically in the pleural space to remove air and fluid simultaneously. The Kardia Spiral is ideal for posterior pericardial drainage, based on its ability to be contoured in this tight cavity to maintain a high-surface drainage area and maximal flow through the drains' direct, high-flow transition.
To learn more about these or additional MED Alliance Solutions' products suited for MiMVR from Delacroix-Chevalier and Peters Surgical, call us at 888-891-1200 or email us to get in touch with a representative.