Cardiovascular Surgery Organizational Accessories from Surge Enhance Procedure Efficiency
Organization plays a critical role as Cardiovascular Surgeons maneuver around multiple cannulae, tubes, sutures, clamps, and other devices in an extremely small area when performing surgery. Surge Cardiovascular offers organizational surgery accessories to complement its innovative portfolio of quality surgical devices. Each accessory is designed to respond to the demanding environment of a cardiovascular operating room by promoting efficiency, organization, and safety.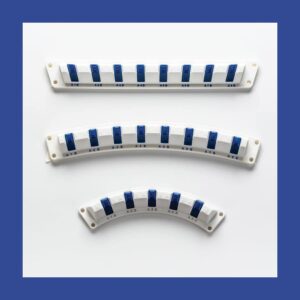 Suture Guides
Surge Cardiovascular offers the most comprehensive portfolio of suture guides, with three design options: straight, curved and mini. The suture guides provide suture retention and organization during heart valve procedures. The guides are available in multiple packaging configurations.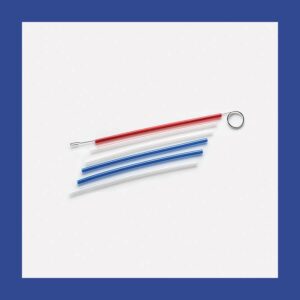 Tourniquets
Tourniquets come in a variety of sizes and configurations to secure cannulae during cardiopulmonary bypass surgery.  The stainless-steel wire snare offers rapid retrieval of the purse string while the color-coded sets allow for easy identification in the operative field. Tourniquet set configurations vary with options in color, length, quantity, and snare.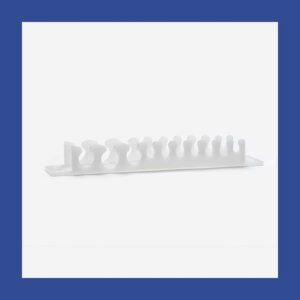 Tubing Organizers
Tubing organizers maintain neatness and help eliminate tubing kinking and tangling by securing and organizing flexible tubing of various sizes in the sterile field. Organizers are available with and without clips.
To learn more about Surge Cardiovascular's line of products, call 888-891-1200 or email us to get connected to a local representative.
MED Alliance Solutions is an ISO 13485 certified medical device distributor and has been dedicated to meeting the needs of our clinical customers and manufacturing partners since 2007. We specialize in the sales, marketing, importation, logistics and distribution of innovative, high-quality and cost-effective cardiovascular and cardiothoracic medical devices on a national basis.
Please follow us on LinkedIn, Facebook and Twitter for product updates!