Austrian Thoracic Surgeon presents at MED Alliance Solutions National Sales Meeting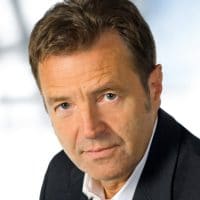 MED Alliance Solutions hosted guest speaker Dr. Michael Rolf Mueller, an internationally respected thoracic surgeon, professor and author, at its 11th Annual National Sales Meeting September 16-17 in Rosemont, Illinois.
The annual meeting provides MED Alliance's national sales force with hands-on training and continuing education on the comprehensive portfolio of cardiothoracic surgery medical devices offered through MED Alliance Solutions.
Mueller provided his perspective and experience with the devices used in cardiothoracic surgery.
"Dr. Mueller was a valuable speaker to have at our meeting. He has personally used and published clinical data on the Redax thoracic catheters that are part of the MED Alliance Solutions portfolio," said MED Alliance Solutions Vice President of Sales Mike Schroeder. "Our sales representatives heard first hand what surgeons feel is most important in regard to these devices used during cardiothoracic surgery."
ABOUT DR. MUELLER
Dr. Mueller received his doctorate from Vienna University Medical School in 1981. In 1999 he earned his board certification for both thoracic and vascular surgery. Dr. Mueller serves as Director of the Department of General Thoracic Surgery at Otto Wagner Hospital as well as Professor of Thoracic Surgery at the Sigmund Freud University in Vienna, Austria. In addition to conducting research, Dr. Mueller has authored more than 100 peer-reviewed journals, is a reviewer of multiple international scientific journals and is a member and active participant of several scientific societies including the American Association for Thoracic Surgery, European Society of Thoracic Surgeons and the Cardiothoracic Surgery Network.
Click here to read Dr. Mueller and the team's evaluation of the Redax Coaxial thoracic catheter.
To learn more about the Redax Coaxial thoracic catheter, call 888-891-1200 or email us to be connected to your local sales representative.
MED Alliance Solutions is an ISO 13485 certified medical device distributor and has been dedicated to meeting the needs of our clinical customers and manufacturing partners since 2007. We specialize in the sales, marketing, importation, logistics and distribution of innovative, high-quality and cost-effective cardiovascular and cardiothoracic medical devices on a national basis.
Please follow us on LinkedIn, Facebook and Twitter for product updates!