MED Alliance Solutions, LLC To Showcase Products at the STS 54th Annual Meeting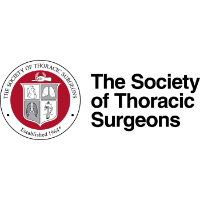 MED Alliance Solutions, LLC is excited to attend the Society of Thoracic Surgeons (STS) 54th Annual Meeting at the Broward County Convention Center in Fort Lauderdale, Florida representing three of our manufacturing partners:  Delacroix-Chevalier, Surge Cardiovascular, and Redax, and Delacroix-Chevalier.
Our combination booth will showcase instruments for use in thoracic surgery at the STS from January 28 through 31. The Society of Thoracic Surgeons is a not-for-profit organization representing more than 7,400 surgeons, researchers, and allied health care professionals worldwide who are dedicated to ensuring the best possible outcomes for surgeries of the heart, lung, and esophagus, as well as other surgical procedures within the chest.
"MED Alliance Solutions has attended the STS Annual Meeting for the past 12 years," said MED Alliance Solutions Vice President of Sales Mike Schroeder. "This conference gives us the opportunity to work with surgeons across the United States who are champions of the products we distribute, as well as meet new surgeons who are interested in the quality and diversity of products we have to offer."
Schroeder, as well as MED Alliance Solutions President Mike Crawford, Director of Sales Matt Saul and several of our national sales representatives will be available during the conference to showcase and answer attendee questions about the instruments our partners offer:
ALPINE Femoral Venous Cannula (NEW)
PEAK Left Heart Vent Cannula (NEW)
Extended Length Antegrade Cardioplegia Cannula
BlowMister
Mini Suture Guide
And More
Yan Retractor Set (NEW)
Retractors
Minimally Invasive Surgery instruments
Needle Holders
Dissecting Forceps
And More
Kardia Spiral
Coaxial
Silicone Thoracic Catheters
Silicone Reservoir Bulbs
And More
MED Alliance Solutions is an ISO 13485 certified medical device distributor specializing in the importation, sales, marketing, logistics and distribution of cost effective and innovative cardiac medical devices throughout the US.
If you are unable to attend the conference and wish to learn more about these or other medical devices sold and distributed through MED Alliance, please contact 888-891-1200 or email us to be connected to the appropriate representative.